As we anxiously count down the days until the contact period opens up, it's time to get an early (and I mean way too early) look at the 2017 BYU football roster. Why not right?
After all, signing day is only a month away and spring football is about two and a half months away. Those events will be here before you know it. So why not get an early rough draft of how the BYU roster will take shape?
The first installment will look at the gunslingers at quarterback.
QUARTERBACKS
Lost: 1
Taysom Hill (Graduated)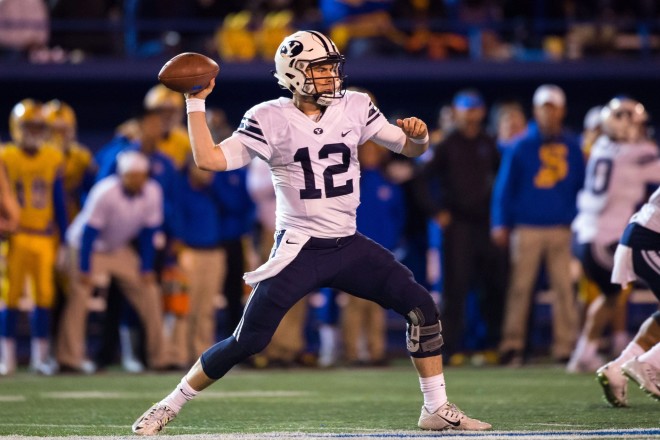 * = Redshirt has been used
Scholarship players returning for 2017
Tanner Mangum, Junior
There's no QB debate in 2017 for BYU. Tanner Mangum will be looked upon to take Ty Detmer's pro-style offense to unprecedented heights.
Beau Hoge, Sophomore*
Had Mangum suffered an injury in the Poinsettia Bowl, I've been told that the Cougars would have turned to walk-on Koy Detmer Jr. over Hoge as the offensive staff wanted to ensure Hoge redshirted in 2016. Luckily for the staff, that bridge never had to be crossed as Hoge was able to redshirt.
Hoge is "Taysom Hill-lite" and after what we saw with the BYU offense in 2016, is that a good thing? Could we see Hoge move positions? He played wide receiver the first two years of his high school career. Like Hill before him, Hoge is a good enough athlete that he could play a variety of positions.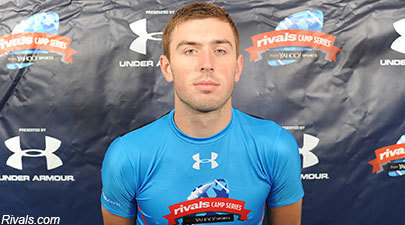 Returned Missionary on Scholarship
Kody Wilstead, Freshman
Wilstead will be enrolled in classes next month. Don't be surprised if Wilstead ends up being Mangum's primary backup in 2017. Wilstead has a cannon for an arm and he has an excellent pocket presence. In terms of shear measurements, Wilstead fits the bill better than any QB BYU has had since Matt Berry. Wilstead is 6'6" and weighs 215 pounds.
Preferred Walk-on's
Koy Detmer Jr., Sophomore*
Similar to Hoge, with no injury to Mangum BYU was able to redshirt Detmer Jr. Detmer has served as BYU's scout team QB the past two seasons.
Hayden Griffitts, Freshman*
Griffitts is a preferred walk-on QB from Florida that is expected to return from his mission in January. Griffitts' twin brother, Kyle, was a walk-on TE who redshirted this past season. A few D1 schools recruited Hayden, but none offered scholarships due to him wanting to serve an LDS mission.
The Rest
Young Tanner, Junior
Older brother to BYU WR Beau Tanner, Young is a walk-on QB who transferred from Phoenix JUCO.
Class of 2017 Recruiting Trail
BYU offered three-star dual-threat prospect Morrell Osling III who is currently committed to Colorado. The Cougars hope they can get Osling to take an official visit to Provo to see the campus. Along with an offer from Colorado, Osling also holds an offer from UCLA.
Mitch Harper is the Publisher of CougarNation.com and is also the host of a daily BYU podcast called Cougar Center available on iTunes, Audioboom, and 1320 KFAN.
Click here to read full story »