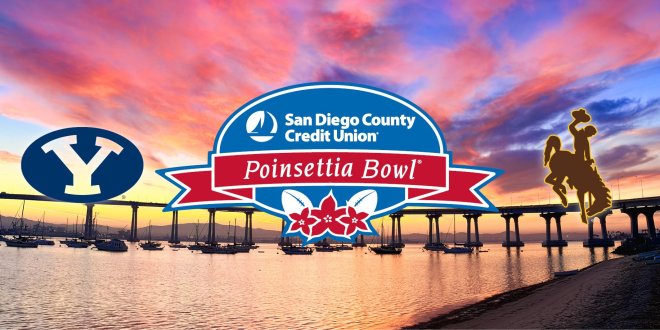 The San Diego County Credit Union Poinsettia Bowl is always in the running for longest bowl name of any given bowl season, but this season's edition actually rates high on the entertainment scale as well with a pair of old conference foes squaring off in America's finest city.
Six years ago, BYU (8-4) left the Mountain West Conference to set its path as a football independent, leaving behind decades of history with teams that the Cougars battled against for conference championships. One of the notable ones was Wyoming. The Cowboys (8-5) didn't get the better of BYU very often, but the emotion in BYU-Wyoming games was always testy, especially those late November games in Laramie at 7,220 feet.
This game will take place at sea level so elevation won't be a factor, but the two teams look to put an exclamation point on seasons that have went better than many predicted entering the year.
Click here to read full story »